Shop Art
WE ARE ON HOLIDAY FROM 1/8 till 4/9: ORDERS WILL BE SHIPPED AFTER 4/9. HAVE A NICE SUMMER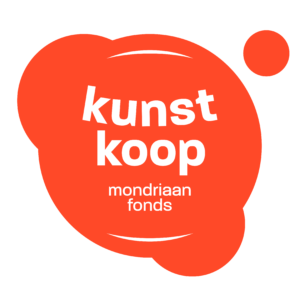 The KunstKoop from the Mondriaan Fund offers individuals living in the Netherlands the possibility to purchase an artwork in monthly installments, without any interest. The aims of this service is to encourage private individuals to buy art and in in doing so to generally stimulate the art market. The program is widely used, with around 120 art galleries across the Netherlands participating.
Ask us for more information
Our online collection highlights a number of works that are 'easy' to buy online and are not exhibited in the gallery space at this moment. We will change the collection on a regular basis.
We have taken photo's of the works in different settings so you get a good understanding of their size and how they are hung on the wall.
The works can be shipped with express carriers due to their smaller size and we will always ship fully ensured, so there is no risk for you.
The payments will be processed by PayPal, so you can either pay with your PayPal account or with a credit card.
We conform to the Gallery Fair Practice Code:
 https://nederlandsegalerieassociatie.nl/site/assets/files/1228/gallery_fair_practice_code.pdf